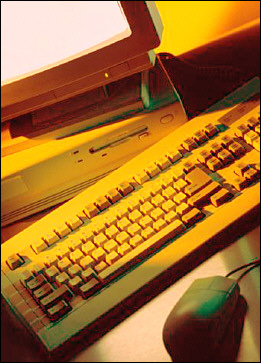 We help our clients solve business challenges and achieve exceptional performance through improvements to operations and integration of technology. We can offer your organization the following information technology services:

Project Management
Our project management services are different because we understand both the technical side and the business side of Information Technology. We understand the impact your IT projects can have on your company's productivity, finances, and market share. We speak the language and can understand the pressures of your staff, your managers, and your executive staff. We know that your project has to mirror your business processes. No matter how simple or complex your needs may be, our staff can deliver the solutions you require. We've been there.
A successful deployment demands rigorous management of the underlying projects. Systematically managing risk minimizes surprises, and using robust quality management procedures considerably increases your chances of success. We provides the following specific project management services: direction of application development and technology deployment projects, integration of multidisciplinary teams, implementation of project management infrastructures (processes, management indicators, toolkit, workflow, etc.) and project audits.

Process Management
Once your business model has been built, transforming your organization, whether technologies are used or not, requires an in-depth review of existing business processes and procedures so existing and new practices can be harmonized. Business processes merit special attention, whether they are marked for elimination or improvement, or new versions have to be created as new activities emerge. Both the quality and execution of your processes will determine your business performance.

If your transformation project involves both organizational and technological changes, the process review will ideally be conducted before or concurrently with the technological activities so they share mutual benefits. You will also need to define the types of tasks involved, their number and the resources required to perform them. Following that, you will choose which metrics you can use to closely monitor the quality of your execution.

Our management consultants have developed a proven approach to optimizing the review of your business processes. We can also coach you as you deploy these processes across your organization. Finally, we can either design and implement, or coach you as you design and implement, a new management framework (organizational structure, resource types, management objectives and processes, etc.) that better fits with the new realities your organization.